About Your Stay
The information below will help you prepare for a wonderful vacation at The Tides. Feel free to contact the office if you have any additional questions.
What should I bring? Be sure to bring sheets, bath towels, beach towels and a bath mat. Pillows, blankets and bedspreads will be provided. If you prefer to rent linens, there are a variety of rental options including Sea Dreams Linen Service and Linen Ladies. Wildwood Rental Supply rents both beach and baby equipment as well as linens. Steger Beach Service has nearby locations on Steger Beach and Lafayette Beach. Bring any disposable items such as paper products, a few trash bags and your toiletries. Pack a small bottle of dish soap and dishwasher detergent. A supermarket is within walking distance if you find you need something else once you are here. Don't forget sunscreen!
Where can I park? We'll set you up with one assigned parking spot in our street level garage.
We're bringing two cars, where can I park the second car? Additional parking is limited to metered spots in the immediate area. There is a church parking lot right across the street from The Tides on Decatur Street that allows overnight parking for a fee of $20 per day. Another option would be to look for a space on a street that does not have meters. You will have to go a couple of blocks away from us to find streets without them.
Do you have a pool? Yes. There's an amazing view of the ocean from the pool and we're excited to share the news that our pool is heated during rental season! Most guests go to the beach in the morning and retire to the pool in the afternoon. If you want to beat the crowds, do the opposite! The pool is open from 10 am to 6 pm (weather permitting – 7 pm in July and August) from Memorial Day to Columbus Day. The adjoining sundeck is open daily with quiet hours from 10 pm to 7 am.
Is there an elevator? Of course!
Can I check-in earlier than 2 pm? If you provided us with your cell phone number and your unit is ready before 2 pm, we'll call you to let you know. When you arrive, you will be greeted by a valet who will show you where to park, assist you with your luggage and direct you to the office to pick up your keys. Most times, we can let you in the parking spot around noon. You are welcome to use the pool or go to the beach and we'll call you on your cell phone when the unit is ready.
What time is check-out? 10 a.m.
Do you supply beach tags? The City of Cape May does not permit the transfer of tags. Tags are needed for those 12 and older and can be purchased at the beach entrance. A tag valid for one week is $20. **Active Military Personnel and Veterans – the City of Cape May is honoring your service by providing free access to our beautiful beaches. See this link on the City's web page for more information. After you arrive for your vacation, go to the Beach Tag office on the Promenade by Convention Hall to get your complimentary tag.
Is there a laundry facility? Laundry rooms are located on each floor, right by the elevator. Bring a few single load pods which are easier to pack than a liquid detergent bottle. The machines require quarters (may be available at the office) for payment or alternatively, download the CleanCash app and use the app to pay.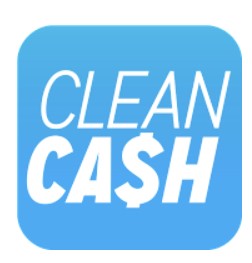 What should I do with my trash? Recycling is mandatory in Cape May. Single Stream Recycling means glass, cans and paper can be combined together then placed in the recycling receptacles located in each laundry room. It's so easy! Look on the refrigerator for a magnet that tells exactly which materials get recycled. Household trash must be bagged and can be disposed of in the trash chute also located in the laundry room. Please do not put liquids in the trash chute, empty containers in the sink before disposing.
Where can I get WiFi? Right here! The Tides provides complimentary wireless internet access for our guests. When you are in the building, select Tideswifi from your network choices. The password will be provided when you check in. Most guests should be able to access the network from inside their apartment. The network is also available for use on the deck.
Is cleaning included in the rental price? We ask that you leave the unit in a condition similar to how you found it. A cleaning company will come after you check-out and clean the bathroom, kitchen, vacuum, etc.
I want to come back next year! Most unit owners offer their guests the opportunity to re-rent the same week next summer. Just fill out and return the blue form left on your door the day before check-out and you will be given the first opportunity for the same unit/same week next year.
Can we barbecue on site? We're sorry but our property does not accommodate grilling. There are wonderful restaurants nearby where you can get excellent grilled foods.
What is the cancellation policy? The Tides will refund your deposit (less a cancellation fee) provided we can re-rent the unit.